Pet Friendly Accommodations
We were the first in New Smyrna to offer this service 10 years ago and that continues today. Your pet will love the walk in Buena Vista Park out your back door on the Intracoastal Indian River or a short 1.5 miles away is Smyrna Dunes Park, one of the few county parks where your pets are welcome to enjoy the amenities!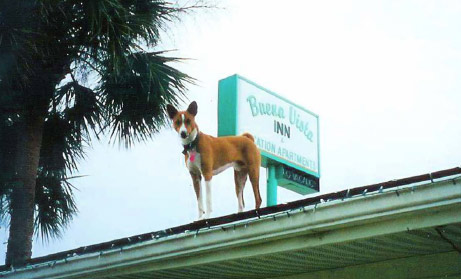 Our dog Tuck (1-8-99 to 2-21-11), he was a Basenji and liked to go up on the roof. As seen in this picture taken by a guest.
All size pets are allowed at a nominal charge.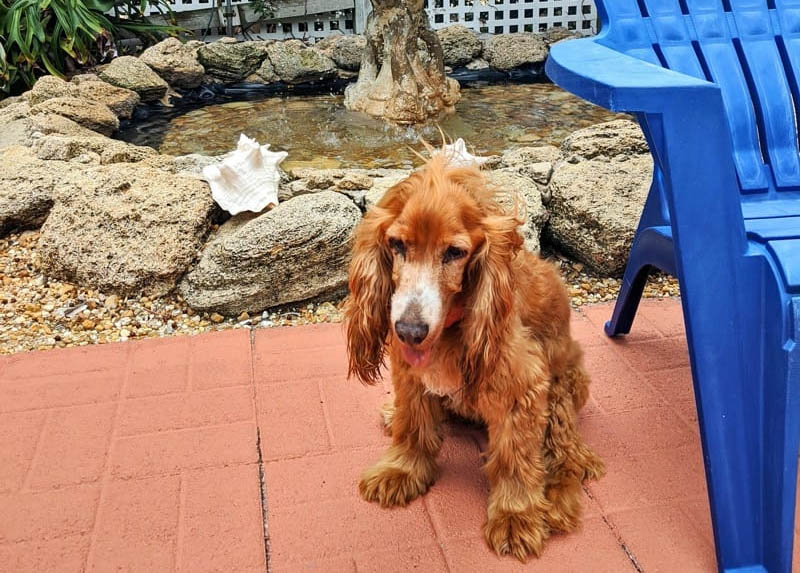 Our Granddog Menta is often with us. She was born in Buenos Aires, Argentina and now lives in New Smyrna Beach. She is a cocker spaniel.
All Dogs – $15 per night
Weekly rates available for your stay with a pet, please contact us for a quote
All guests accept responsibility for any damages.
Due to insurance regulations, we cannot accept pit bulls or pit bull mixes.
Service dogs are free, but guest must present documentation upon check in.